Creating a Security Awareness Program that Sticks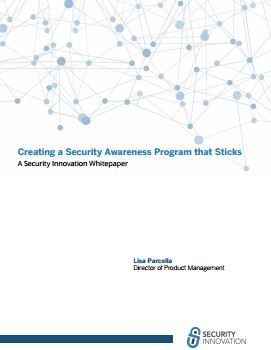 By now, security awareness education should be a top priority for any organization with information to protect, which is EVERY organization. Technology is a credible line of defense, but it cannot be the only one. Your employees need to know how they can help protect your company's sensitive data and be motivated by why they should care about protecting it.
A successful security awareness education program doesn't have to cost millions or take an entire team to implement, however, awareness training alone is not enough to protect against threats. By following a few simple guidelines, any size organization with any budget can create a successful security awareness education program that changes the way employees think about the importance of protecting an organization's data.
Download this guide to learn:
Why a security awareness training should be a part of your organization's security program
Using the S.O.C.I.A.L. method to change how people think about security within your organization
Five tips you can start using to create a successful security education program
Five common mistakes you should avoid when when rolling out a new security awareness training program